About Us
Southside BMX Club is one of the oldest BMX clubs in Western Australia. We have been racing at the corner of Parry Ave & Benningfield Rd in Bullcreek since 1980!
Our track is open to all riders and provides a great environment for the local community to experience BMX riding.
We welcome all new members. Come down and try the exciting Olympic sport of BMX racing for yourself.
Our club currently has over 200 members ranging in age from 4 to over 50 years. Our members compete not only at our track but all over the State, throughout Australia and even at an international level.
SOUTHSIDE BMX Club
DOUBLE UP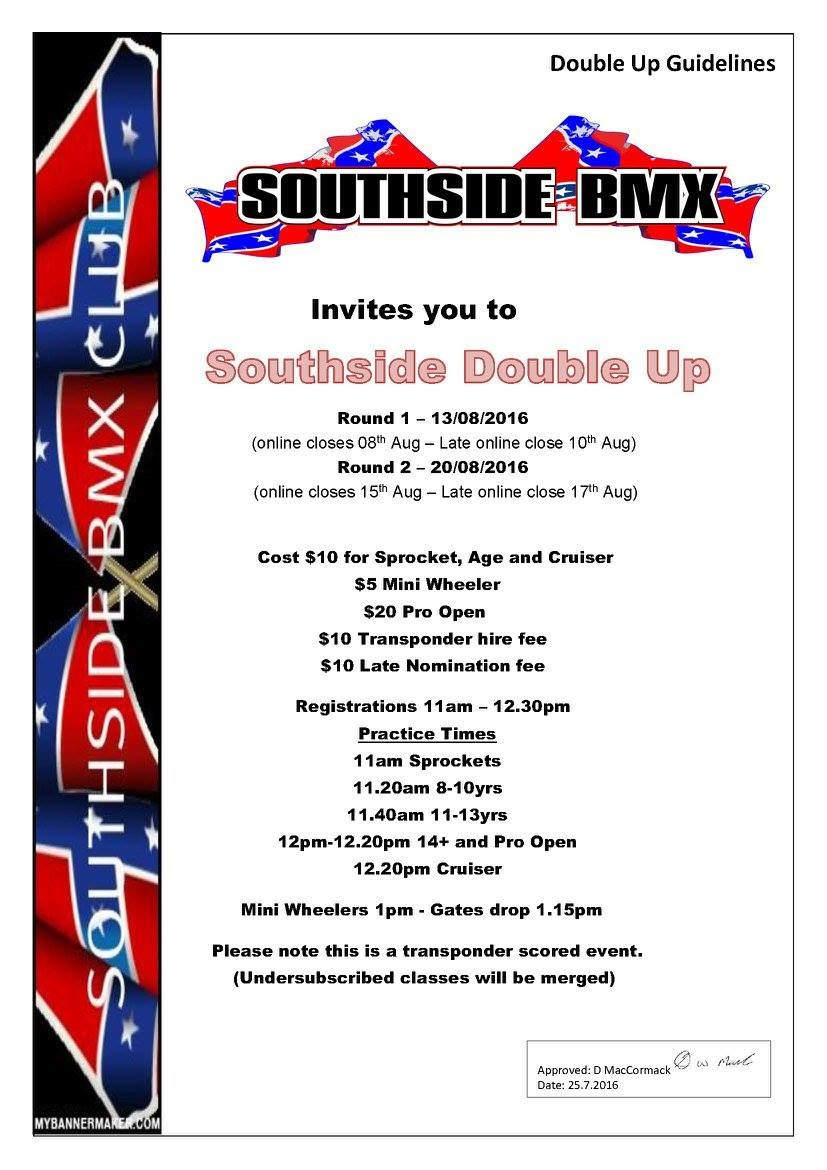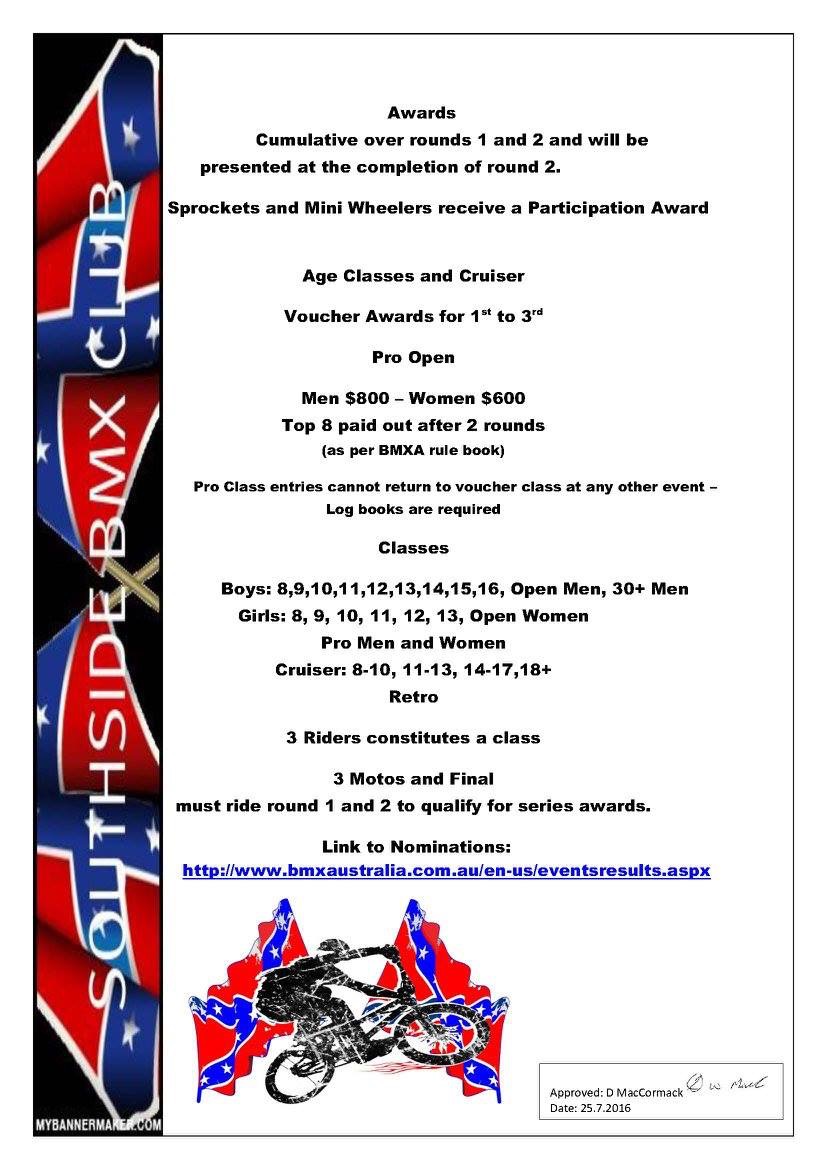 BMX COACHING- Sprockets, Juniors & New Riders
Coaching sessions are now being offered at Southside BMX for riders of all levels. Session details are as follows:
Monday

5-6pm - Justine Short
Tuesday
5-6pm - Cam Ainger

Wednesday

4-5p
m

-

Justine Short
5-6pm - Justine Short

Thursday
4-5pm - Cat Hopkins
Friday
4-5pm - Justine Short & Kesia Savill
5-6pm - Justine Short

Cost is $10 for one hour session. Contact Sandra Winfield, Training Co-ordinator for vacancies, savill@bigpond.com
Jade's coaching groups information is below, but remember these are for advanced riders.

Coaching sessions with Jade McPherson are on the following days:

Tuesday 4-5pm (Juniors)
Thursday 4-5pm (Juniors)
Thursday 5-6pm (Seniors)
Cost is $15/session
For all training inquiries please contact Sandra Wilson-Savill at savill@bigpond.com. Please contact Sandra to book a place. You must be licensed and a Southside BMX Club member plus have full safety gear & bike to train.

SPONSORS & COMMUNITY SUPPORT
The continued support of local businesses and community members has enabled Southside BMX Club to provide local kids & adults with a fantastic cycling facility for over 30 years.
We thank them for their support and ask that you support those that support us.
Be sure to check out our Sponsors Page to find out more. And if you would like to assist the Southside BMX Club please contact our Club President, Ian Ainger (0433 030 282) or email southsidebmx@hotmail.com.
MINI WHEELERS ARE KICKING OFF AT SOUTHSIDE!
Mini Wheelers, the latest category in BMX racing are taking off at Southside BMX Club!

Mini Wheelers are balance or Y-Strider bikes with no pedals, designed for 2-5 year olds. These introductory level bikes allow young riders to develop balance, gross motor skills and the independence to begin riding a bike. So ,come on down and give it a go!